The 15th of October marked me and my boyfriend's 2 year anniversary, So on the day I went on a shopping hunt trying to figure out what I should get him I set my budget at 50 euro. At the beginning I was thinking either a David Beckham aftershave set... or a FCUK Gift set.
But then when I got to the city centre I eventually decided upon a Blue HOODY from New Look with an emphasis on Hoody because the hood is what makes the hoody so special because of the design on it. I also bought him some new socks. Random I know but seriously we run out of socks in our apartment like nobody's business.
This is not the exact hoody but something similar...
Once his present was all paid for and decided I fell in love with something in the body shop. I found something that I need to have! Peach Body butter, Oh my god I was blown away. The smell was absolutely delightful, the texture is like nothing i had felt before in any of my regular body lotions. I am seriously lusting after it.
I only own two other products with any sort of peach scent, A peach lip balm and Garnier body 7 Day intensive peach extract. and the scents of these two products is nothing compared to the Peach body butter from the Body Butter. It just completely obliviates the garnier 7 day intensive peach gel.
Sadly Body Butters in the Body Shop cost 18 euro which is a tad steep for me.... So as a consolation I went and bought Garnier Body Honey scented lotion. While its no Peach Body Butter from the body shop. It did smell gorgeous when i first smelt it, and as I'd never owned anything honey scented before it was a nice change and it was half price 2.02 Euro in Hickeys Pharmacy, which is a real bargain. But after a few uses I actually can't bear the scent any more and have completely stopped using it. :(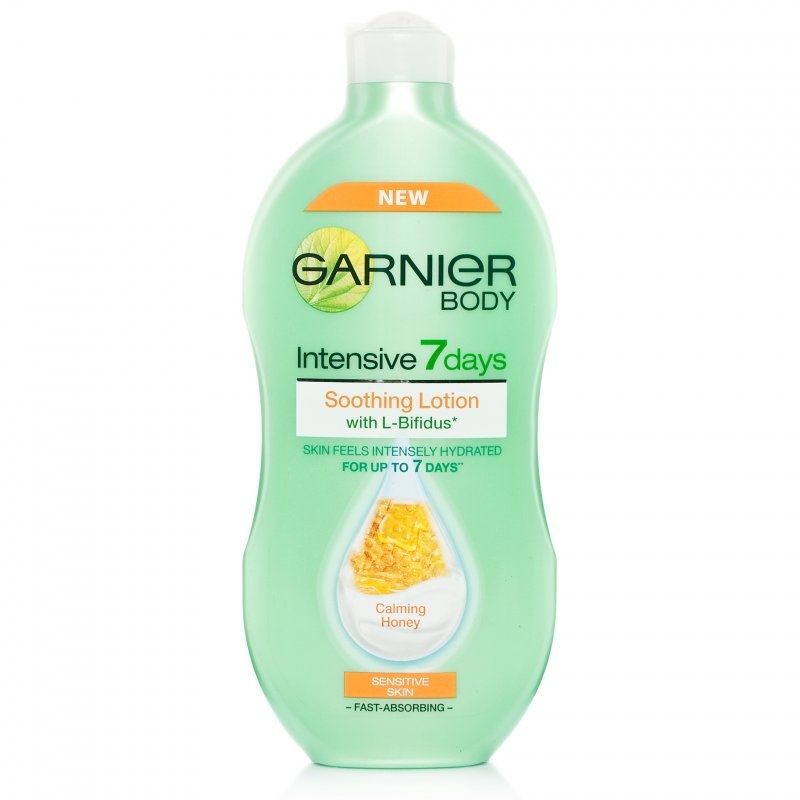 So have any of you found something in the Body Shop that completely blew your socks off? Have you found any of the Garnier Body Lotions or Gels any good?