I know roses and all things pink for that matter are not necessarily everyones cup of tea, some find the smell too overbearing or maybe just a little artifical. But I for one love it.
Not too long ago I mentioned that I had ordered a Figs and Rouge Balm from FeelUnique.com I originally had my heart set on the pomegranate scented Balm but then in a moment of madness I decided to go for the Rose Balm to match my Figs and Rouge Rose hand cream
My first impression was the tin is absolutely tiny, its alot smaller than other lipbalms I have bought before. but nonetheless the scent is absolutely gorgeous and you can't help but fall in love with it. Accordings to the Figs and Rouge Website it can be used on your face, body and lips. As the pot is so small I haven't tried using it anywhere else other than my lips for now. But one of these days I might try it as a moisturiser on my face.
Another Rosie purchase I made recently was my Garnier Rose Cleansing Lotion. I had been boots Sensitive Skin Cleansing Lotion and at this point I am absolutely sick of it. After using it, it left my skin with a oily shine, which I didn't like at all and also the packaging is quite clinical looking, I used to use the Boots Cucumber Cleansing Lotion and it never left an oily shine, So yea the Garnier Rose Cleansing Lotion is a happy addition to my collection, It wipes away make up so easily and smoothly. It is not as heavily scented as Figs and Rouge. But you definitely get a pleasant whiff of roses. I think I am definitely going to purchase the rose cleanser later today. :)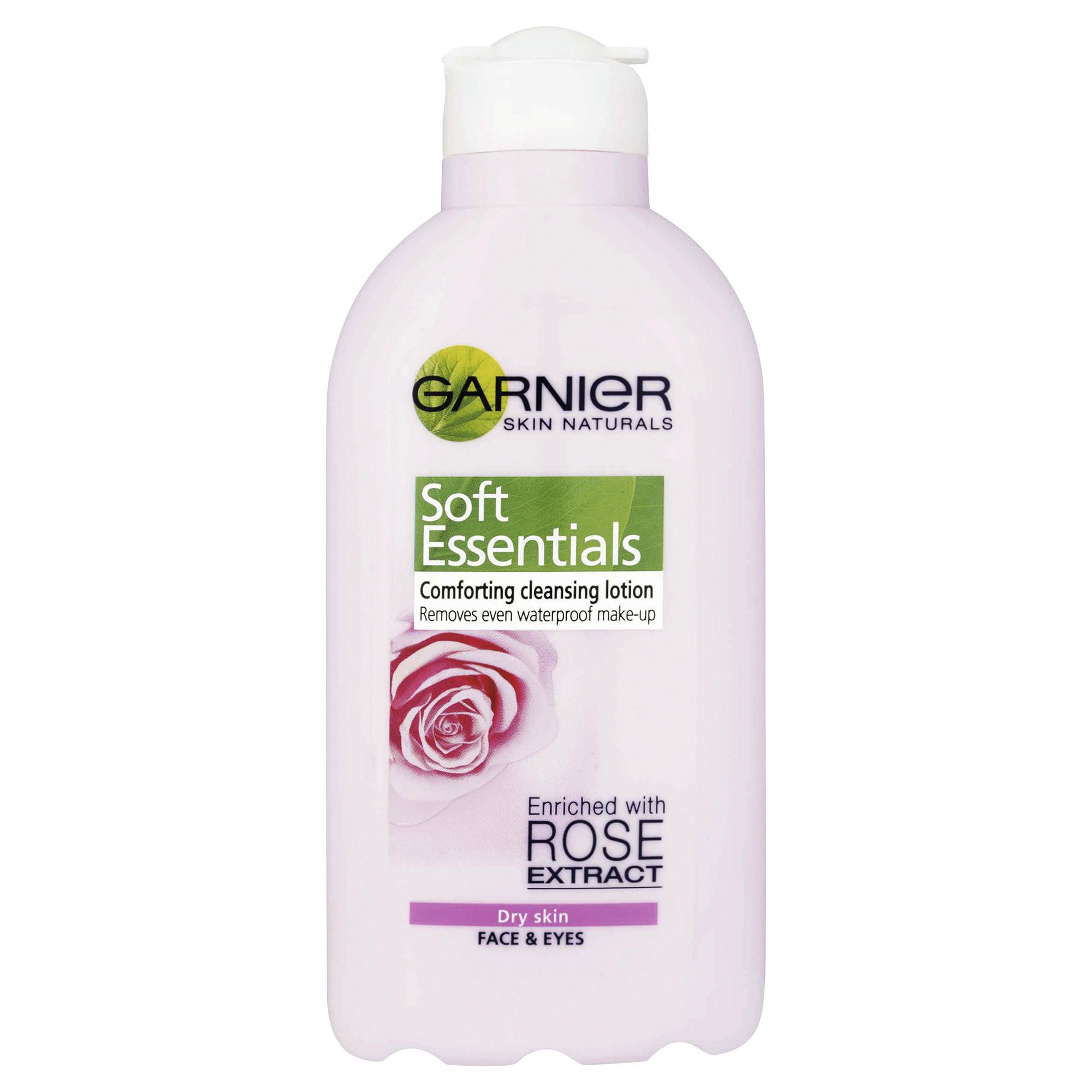 Have you tried any of these products? or Can you reccomend any rose scented products?
Image Source
1
,
2
,
3
4
,
5